"DRAGONFLY"
Dragonfly symbolizes change, transformation, and self-realization.
Unique hand drawing engraved on glass with the mirroring nature.
The reflection, colours and the image is alive and always will bring a new inspiration.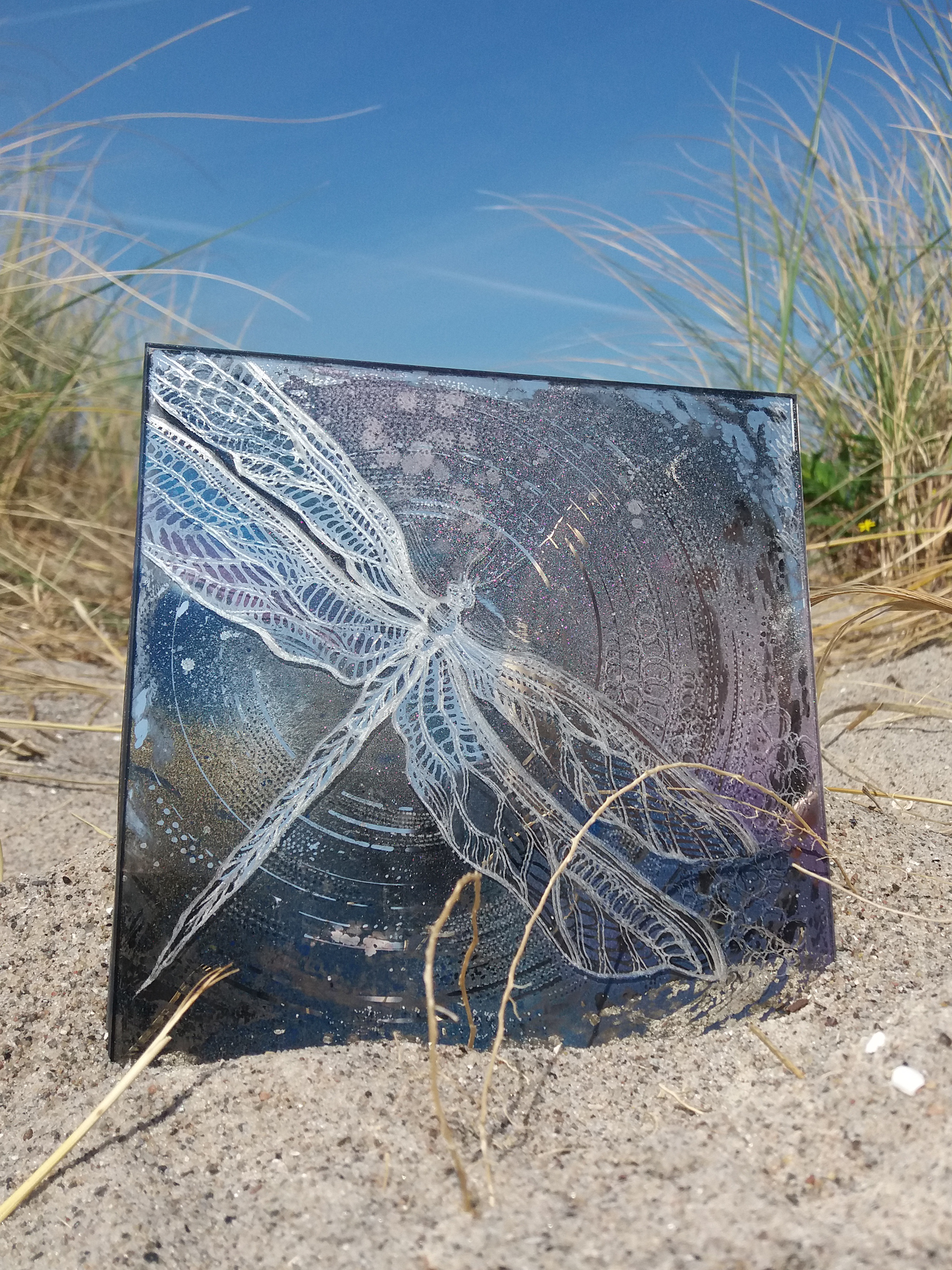 Size 19x19x 2 cm
The work is framed with artist's signature engraved on glass.
"DRAGONFLY"
IN A PRIVATE COLLECTION
Would you like to order a similar piece?
Please contact me directly.