MODUS


GOLDEN BLUE

Verre Eglomise from the French term meaning gilded glass is a decorative technique in which the back side of the glass is gilded with gold or metal leaf. The technique of back-painting glass actually dates back to pre-Roman eras. One of the key historical periods of the art was in Italy during the 13th to 16th centuries.

Schiele's experiments with this intricate process were formative in developing her distinct aesthetic identity. She applies her knowledge of different craft techniques to this training to develop new approaches to the creation of Verre églomisé art pieces.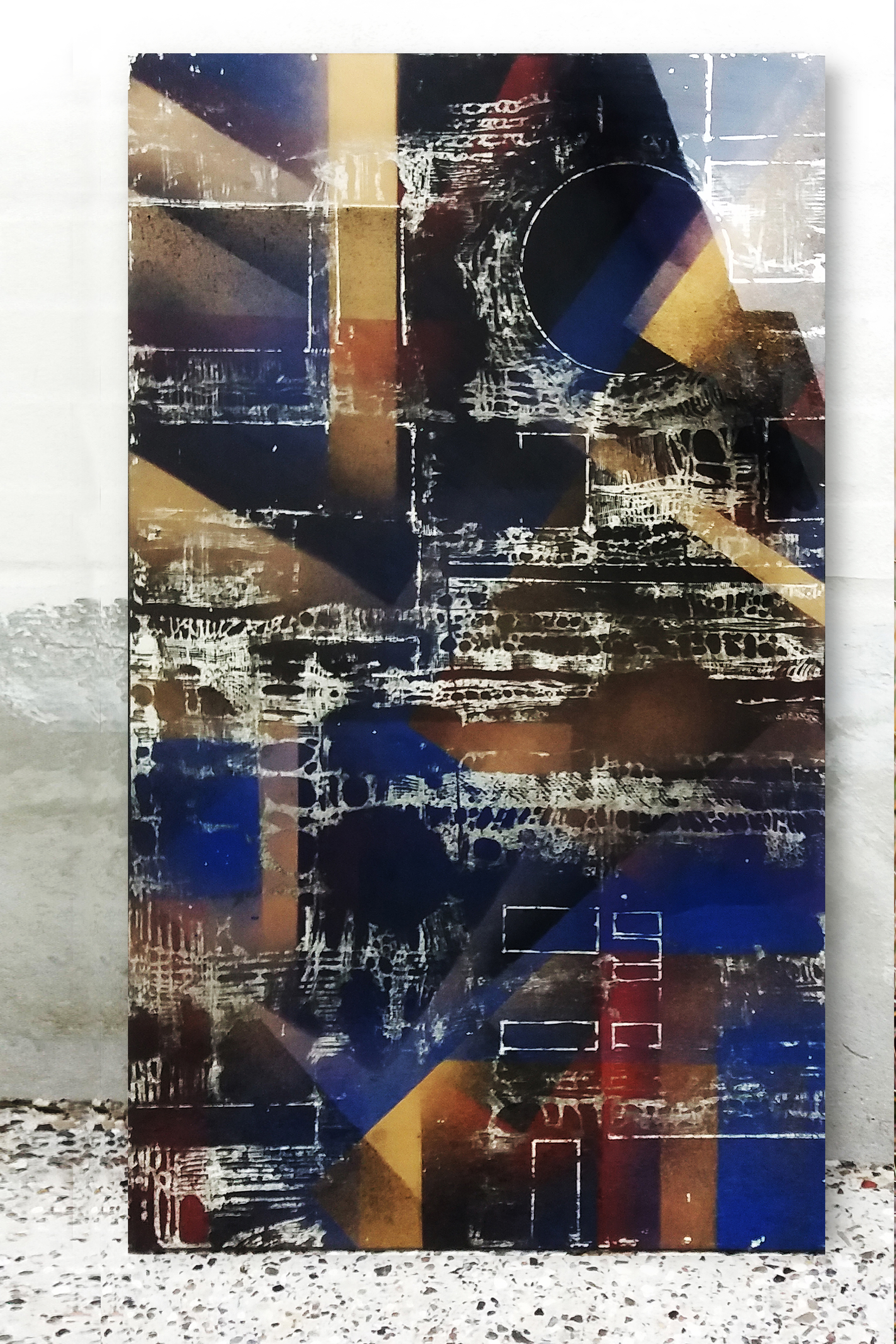 The moment of passing the night into the day observed from the seaside belongs to one of the most spectacular and almost mystical experiences. The moment when the moon disappears and a fiery sphere of the sun emerge from the horizon is a breathtaking moment.
While the small reflections of gold light are carried closer to us by the waves, we feel that we can touch that energy.The GOLDEN BLUE MODUS is inspired by this moment. It is a magic of light, geometry, and color. The pure wonder of nature.