" THE SILVER FLOW"
On some cold but beautifully sunny day, I found a frozen lake. What I could discover inside the thick ice was a mesmerizing moment of inspiration.
The air bubbles have been trapped in it and composed stunning bouquets of silver flowers. They have been light, full of movement even they have been still. They have been sparkling in the sun, while the depth of the ice made them multi-dimensional.
That was the moment when I found an inspiration for this piece.
Silver Flow.
I hope you enjoy it.
My original freehand drawing on glass. Coated with mirroring nature. Back glass painting. All framed on wood and aluminum frame. Signed.
Size 21 x 30 x 2 cm
COLLECTED / SOLD
Would you like to collect a similar piece?
Please contact me directly.
︎
"DRAGONFLY"
Dragonfly symbolizes change, transformation, and self-realization.
Unique hand drawing engraved on glass with the mirroring nature.
The reflection, colours and the image is alive and always will bring a new inspiration.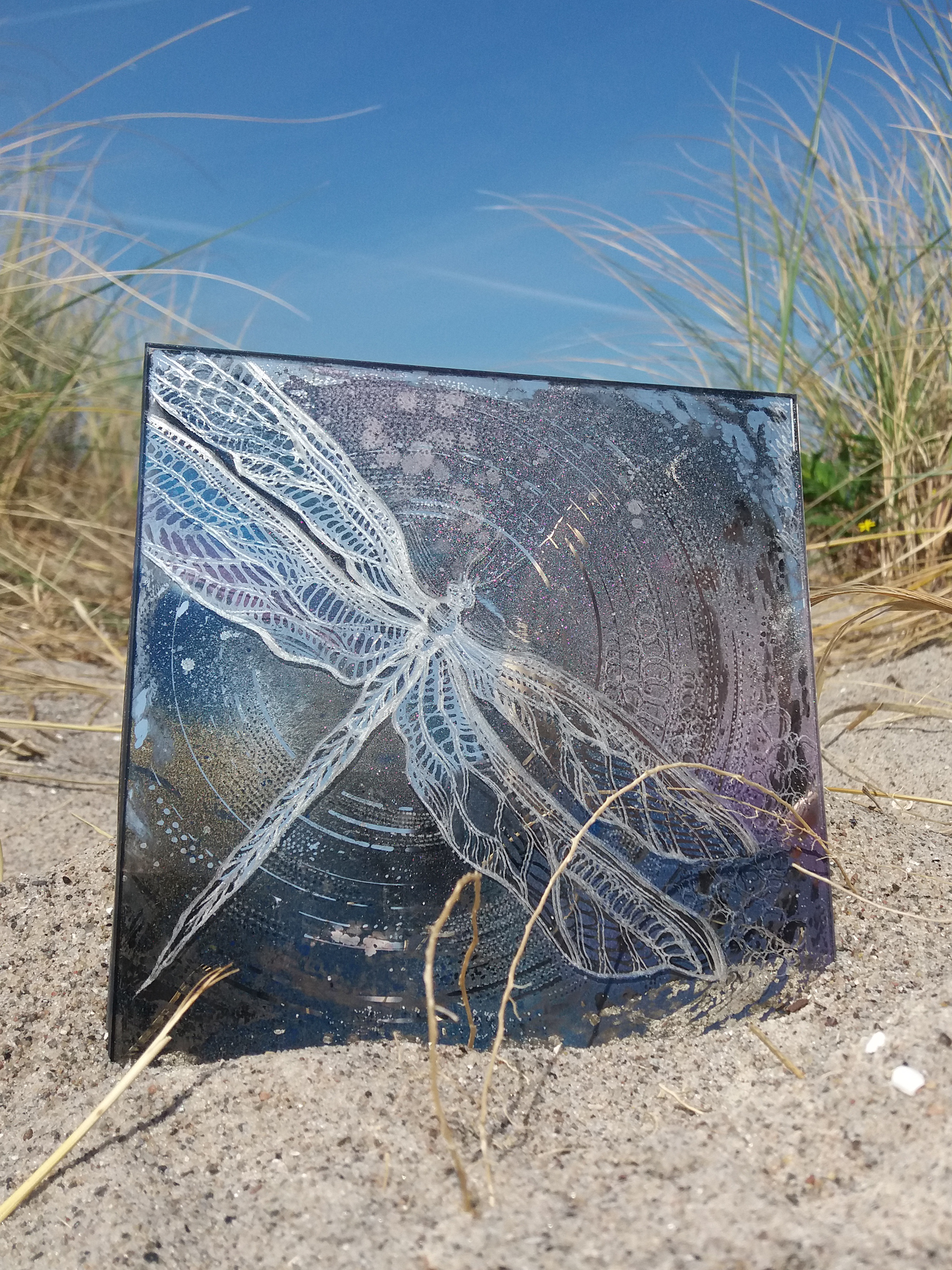 Size 19x19x 2 cm
The work is framed with artist's signature engraved on glass.
"DRAGONFLY"
COLLECTED
Would you like to order a similar piece?
Please contact me directly.